On Monday, April 8th, 2024, America's second total solar eclipse in less than seven years will occur…and The Museum of Automobiles is your spot to view it!
Reserve your spot on the grounds of The Museum of Automobiles on Petit Jean Mtn. to experience the solar eclipse of April 8, 2023, in its direct path! Total darkness: 4 minutes and 17 seconds!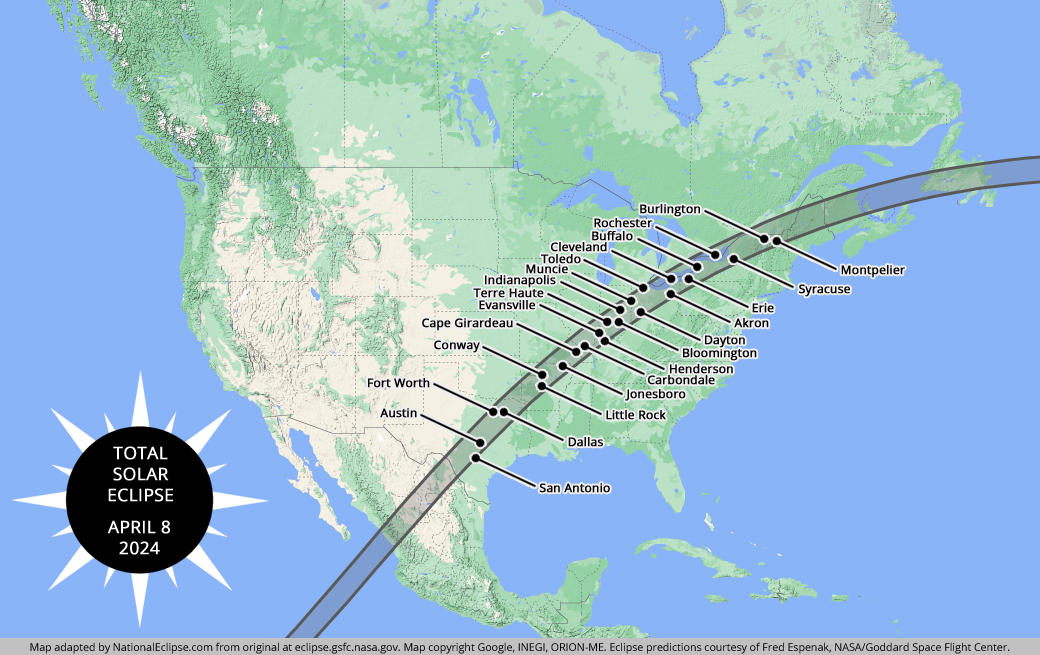 We now have eclipse 2024 T-Shirts hot off the press!
Come get yours and beat the crowd!